Get noticed with an attention-grabbing and impressive resume that gets results.
A strong resume is the first step to securing an interview or an immediate hire. Constructing, editing, or revising your resume emphasizes your marketable attributes before meeting recruiters.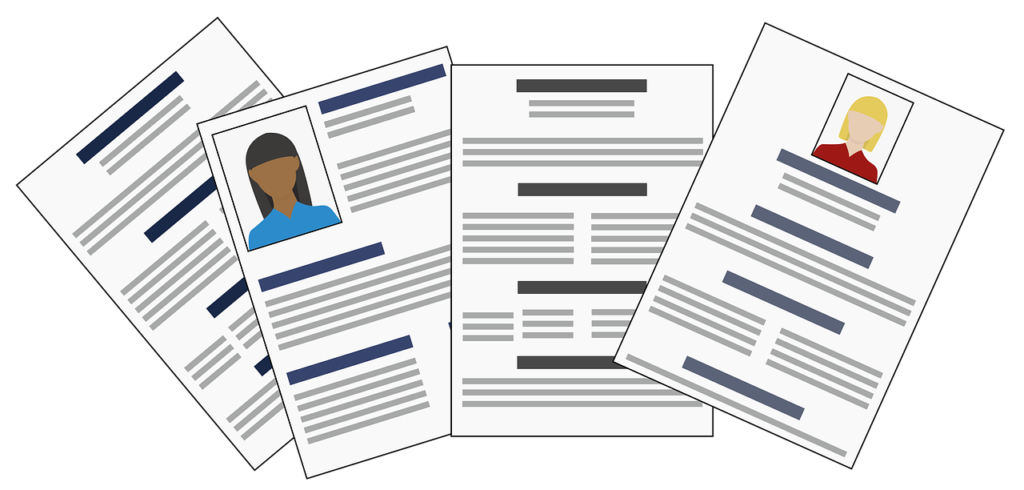 Try these nine (9) strategies to build an effective resume:
1. Resume Format – Decide which resume format is best for the position you are applying for:
Chronological

Functional

Combination
Resume formatting should be easy-to-read. I only use Times New Roman. You may also consider Verdana or Arial. The font size should be no smaller than 10.5pt and no larger than 12pt.
Headings, bold, caps, and italics create uniformity for each section.
2. Personal Information – Include your official name and contact information:
One telephone number

Email address

Complete home address

LinkedIn url
3. Language – Always use formal business language, action verbs, proper grammar, and appropriate sentence construction when writing your profile and experience sections. Remember, bullet points do not end with periods.
4. Executive Summary – Introduce your resume with a brief statement. This section should not have a subheading. Include years of experience, skills, and qualifications.
5. Highlights – Your resume should reflect significant achievements, awards, and promotions throughout your career.
6. Experience – Only positions held within the last 10-15 years should be listed, along with the month and years, titles, and details of relevant responsibilities and accomplishments.
7. Education – List the name of undergraduate and graduate schools, advanced degrees, certifications, and any relevant coursework that relates to the position. Only include your GPA if it is 3.0 or higher. Certifications and licenses will have separate subheadings.
8. Technical Skills – Skills such as computer programming languages, software expertise, graphic design, and website design should also be listed. I like to place this section at the end of the resume. Be sure to include all programs you've used personally and professionally. You never which tools are needed for the job.
9. Naming Convention – Always save and name your resume with a naming convention that is simple and recognizable. I label all resumes <First Name Last Name Resume>. This helps when you are applying for multiple positions and keeps you organized. It also makes it easy for recruiters to identify your name when searching for or reviewing your resume.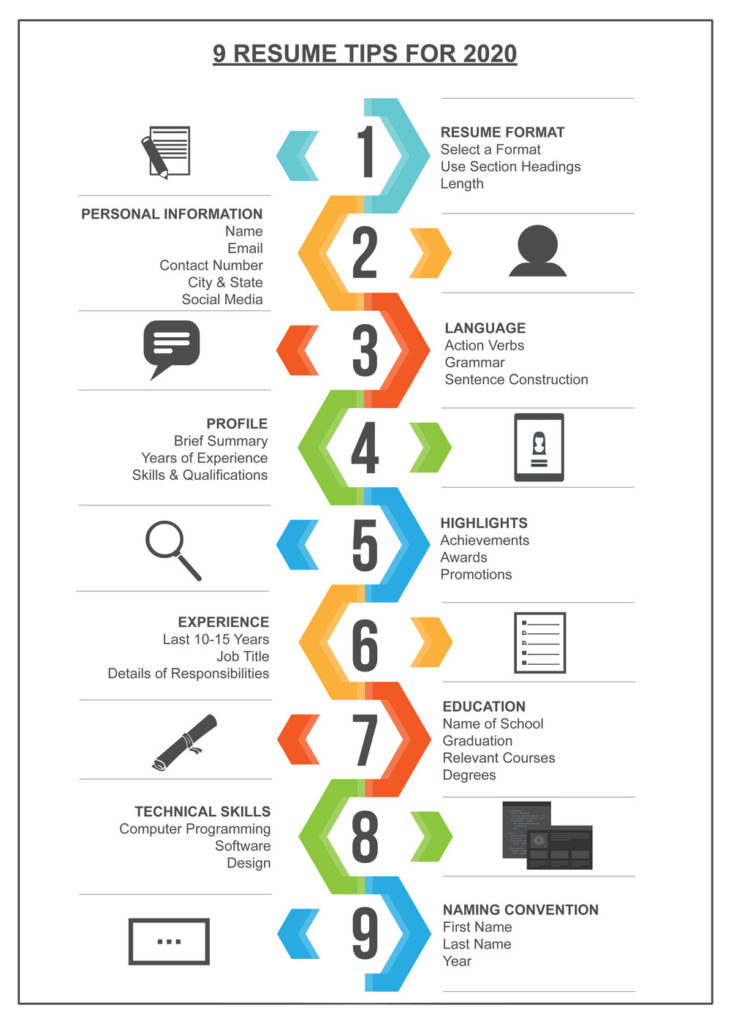 Ready for an amazing resume? Contact us at Writers@SamsWord.com.