The Fair Debt Collection Practices Act (or "FDCPA" for short), was approved by Congress on September 20, 1977, amended and codified as 15 U.S.C § 1692.  It is a consumer protection amendment, which established legal protection from abusive debt collection practices as stated in the Consumer Credit Protection Act, as Title VIII of that Act states.  The main objectives of the Act are to eliminate abusive practices in the collection of consumer debts, to promote fair debt collection, and in addition,  provides consumers with a way to dispute and obtain validation of debt information in order for the most accurate information. The Act provides guidelines for debt collectors, defines rights of consumers involved with debt collection, and distributes penalties and remedies for violations of the Act.  Sometimes the FDCPA is used in conjunction with the Fair Credit Reporting Act.

Now, lets take a look at what the Act covers, such as debts and debt collectors.
The debts that are covered under the FDCPA are debts that are incurred by a consumer primarily for personal, family, or household purposes, but do not apply to debts that are corporate or owed for business or agricultural purposes. Debt collectors that are covered by the FDCPA are collectors who regularly collect or attempt to collect, consumer debts for another person or institution or uses some name other than its own while collecting its own consumer debts.  Take for example an institution that regularly collects debts for an unrelated institution; such as where one hires another institution under a reciprocal service arrangement or solicits the help of another in collecting a defaulted debt form a customer who has moved.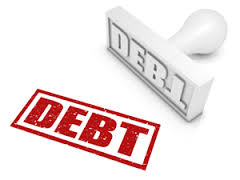 Debt collectors that are not covered on the other hand are:
Another institution's debts
Its own debts under its own name
Debts it originated and then sold but continue to service
Debts that were not in default when they were obtained
Debts that were obtained as security for commercial credit transaction
Debts incidental to a bona fide fiduciary relationship or escrow arrangement
Debts regularly for other institutions to which it is related by common ownership or corporate control
Officers or employees of an institution who collects debts owed to the institution in the institution's name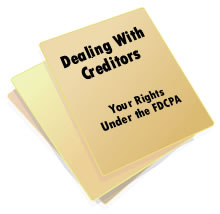 In conclusion, the FDCPA is a consumer protection act. If you are being abused and harassed by debt collectors, please call or text us to analyze your circumstances to see if they are appropriate to prosecute.  You can contact us by call or texting 203-713-8877 or clicking here.  Thank you.