Today's Guest Blogger is Kimberly Spanier who owns and operates Everything Under the Roof, LLC, with her husband, Jay. At work they are a husband and wife team, but at home they are a mom and dad team, so they truly understand the importance of keeping a home improvement project orderly and on time, while keeping a family (including your pets) safe.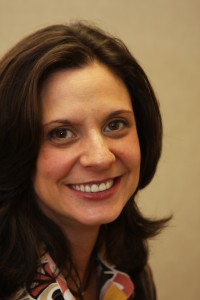 Today Kimberly will be discussing a very important consumer topic: Requirements (or lack thereof) for Home Improvement Contractors in Connecticut.
Here is what Kimberly has to tell us:
"When you are looking to have a home improvement project done in (or around) your home, people always advise you to hire a licensed contractor. The assumption is that if the professional is licensed in their trade they must know what they are doing. That is not the case in the State of Connecticut.
The State of CT does NOT have an educational requirement or competency exam for people looking to obtain a Home Improvement Contractors License. The biggest hurdle to get the license is a $200 fee AND to make matters worse – the number of contractors covered under the "Home Improvement Contractor" umbrella is huge! Companies involved in the construction, replacement, installation or improvement of kitchens, bathroom, basements, driveways, swimming pools, porches, garages, roofs, siding, insulation, sunrooms, flooring, patios, landscaping, fences, doors and windows, and waterproofing in connection with your home and/or property all have a Home Improvement Contractor's license. (NOTE: this does not include electrical, plumbing and HVAC contractors).
Now that I have your attention, I want to tell you why it IS important to have licensed contractor in your home. A portion of the Home Improvement Contractor's license fee goes toward The Home Improvement Guarantee Fund, operated by the Department of Consumer Protection. In essence, if a homeowner is able to get a judgment against a bad contractor – the fund will reimburse the homeowner up to $15,000.00.
The best way to protect yourself against bad and unscrupulous contractors is to do your homework and find someone that is honest and reliable. There are good contractors out there… just ask your friends, family and co-workers for a trusted recommendation. You also need to remember to check references and look for online reviews."
Kimberly's business, Everything Under the Roof, LLC, is a residential construction and maintenance company on the Connecticut shoreline that is fully licensed with the State of Connecticut as a Home Improvement Contractor; and more importantly they are experienced and knowledgeable.
For more information, you can contact the Spanier's at Everything Under the Roof, LLC by clicking here or call or texting 203-208-1042.