If you have decided to file for bankruptcy, the next step is hiring a bankruptcy lawyer.  Such lawyers are familiar with bankruptcy laws and cases, and can help make the bankruptcy process as easy and pain-free as possible.  However, all bankruptcy lawyers are not the same.  There are some questions that you should consider asking a bankruptcy lawyer before you decide to hire him or her.
Fortunately, many lawyers offer free consultations in which you can discuss your case and begin to understand how a particular lawyer works.  It is important that you take advantage of this opportunity.  You can meet with several different lawyers in order to make sure that you find the right one for you.  Asking questions, both about the lawyer and about your case, can help you to hire the lawyer that you feel the most comfortable with.  If you do not feel comfortable with a lawyer, you can easily keep searching until you find the right fit.  Just make sure that you will not be charged for an initial consultation before you schedule a meeting.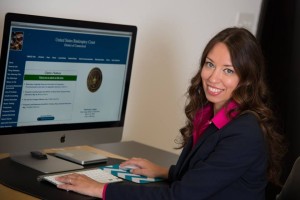 You want to make sure that you find a reputable bankruptcy lawyer in your area.  Consider a lawyer's reputation before you decide to hire him or her.  In your initial consultation, ask questions such as "how long have you been a lawyer?", "how long have you been practicing law related to bankruptcy?", and "how long have you been working with this firm?".  These questions will help you to make sure that the lawyer you choose is credible.  Also consider asking about past cases and customer satisfaction.  Many lawyers have testimonials on their websites from past clients who were satisfied with their work.  If you can get a recommendation for a lawyer from a friend, colleague, or family member, this can also be helpful.
You should also test a lawyer's knowledge before you decide to hire him or her.  Ask specific questions about your bankruptcy case and see how easily the lawyer can explain the bankruptcy process to you.  If you have complications involved in your bankruptcy case, discuss them with your lawyer.  If he or she says something such as, "I work with cases like this all of the time" and can cite specific examples, you have probably found an experienced lawyer.
Filing for bankruptcy can be hard, but it doesn't have to be.  I have personally filed for bankruptcy and it was definitely a difficult decision to make at the time.  However, it was undoubtedly the best decision for me, as I now own my own business and home, and I have a good credit score.  I know how difficult this process can be, so let me help to take some of the stress off of you.  You can contact me here for your FREE consultation.  I look forward to hearing from you!