A team of trusted advisors does not include co-workers, friends (tangible or virtual), strangers or even most relatives; each of those groups will have their own baggage and experiences, they instinctively want to be involved which often leads to riling things up and they will impose their experiences on you. When life is giving you a change it is also presenting you with a chance to manage that change and its outcome to best suit your unique needs. Don't let the opportunity get clouded with the anecdotes of others. Lean on and confide in your trusted advisors.
As a Realtor and a divorce coach I often work with clients who are at the end of a marriage (I also work with clients who are experiencing other life changes such as downsizing, retiring, selling "mom's house", etc).  Often times selling the family home becomes part of the divorce agreement but there are a lot of emotions wrapped up in that transaction. I am typicall or texty the only advisor who represents both parties during a divorce, since they will find their own team of attorneys, financial advisors, etc.  Here is where I work not just as a Realtor but also in a capacity to manage the process of the sale and to limit the impact of the transaction on the family. As a Divorce-Realtor I take great care to get both parties to agree the items needed to be accomplished with the sale of the home. I will also speak with attorneys and financial advisors to give them my professional opinion on the value of the home as it sits today as well as the value of the home should deferred maintenance be addressed or updates be made.
Perhaps the most common question I get from divorcing couples is about whether or not to invest in a major renovation before selling the property.  I think this is the result of HGTV and its constant stream of "flip" shows. This decision can have great financial impact on the couple and I give it thorough research before giving my final recommendation. Here's a look into some of my process:
1)      What condition is the home in now? If the property is in great disrepair and will limit the buyer pool to cash buyers only, deferred maintenance should be addressed if financially possible.
2)      If the home is dated and minor updates (removing wall paper, painting, landscaping) will have an impact on the selling price and length of time the property is on the market they improvements should be done if financially possible.
3)      If one party is interested in doing a major renovation project (remodel the kitchen is the common one) we need to dive deeper in the motivation.
Does on person really not want to sell the house? Is this a stall tactic?
Is one person trying to spend money prior to the divorce to avoid having to split savings?
Is there enough upside benefit in the post-renovation sales price vs. the length of time to complete the project to warrant the project?
Who is doing the work? Will the project be a DIY disaster with low budget finishes and shoddy workmanship? Can the couple agree on reputable, licensed contractors?
Who will manage the project and who will decisions on cost overages be managed?
These are just a few of the scenarios I walk through with my divorcing clients so that I can provide them with a clear financial picture as it relates to their shared property.  If you have a property in Connecticut that needs to be sold and aren't sure what steps to take first to ensure you get top dollar at sale, we should talk. I'd be happy to help you determine what the next best steps are for you and your family.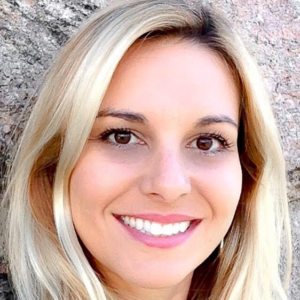 Bio: Julie Avellino is a licensed Realtor in Connecticut and has been selling residential real estate for 11 years. In addition to working with divorcing couples, first-time sellers and first-time buyers as a Realtor Julie is also an inspirational writer and speaker addressing topics including divorce, children, entrepreneurship and life in general from her unique perspective.  Julie's love of photography supports all of her interests by showcasing her listings professionally as well as supporting her writing pieces. You can learn more about how Julie can help you with your real estate needs at www.FirstTimeSelling.com and you can read her writing, learn about her divorce coaching programs and see her other creative work at www.julieavellino.com  Julie can be reached at justsayjulie@kw.com or call or text or text at 203-414-9479.