QUARTERLY UPDATE ON ISSUES AFFECTING OUR CLIENTS
First Quarter, 2022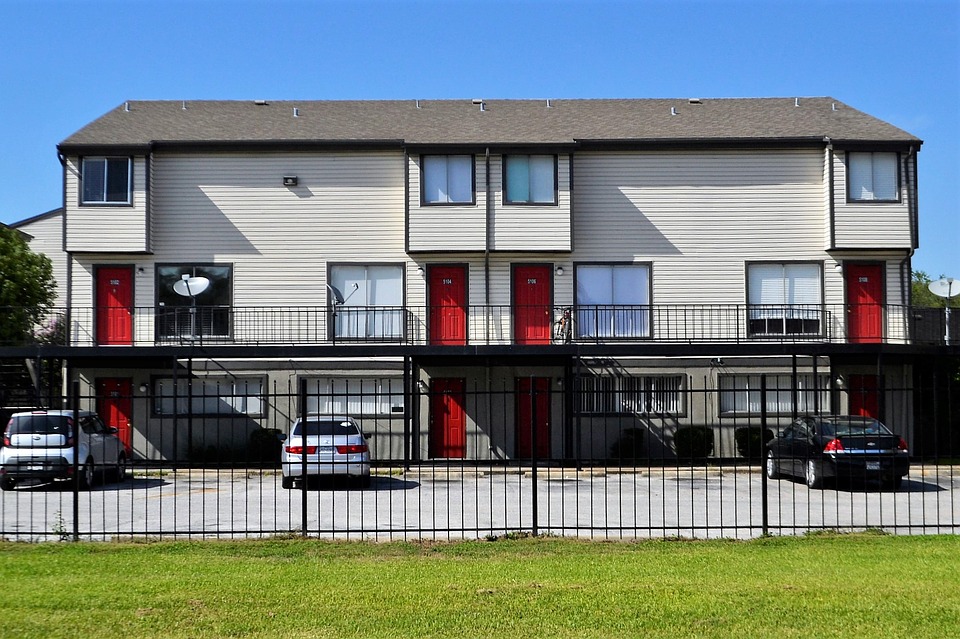 Beginning in March 2020, the Connecticut Fair Housing Center sent daily (then weekly, then monthly) updates to Connecticut's leaders and partners on the issues affecting our clients. We included resources for how to address those issues. While some effects of the pandemic have disappeared, our clients' needs have not. As you can see below, tenants are still in danger of losing their homes even as the assistance available to them runs out. Please help the Center and its allies advocate for changes that will help low-income tenants stay in their homes.
 To receive this quarterly update in the future, click here.
Housing instability by the numbers
March 2022 has the highest number of new evictions filed. In March 2022, landlords filed 2,495 new eviction cases, the highest number filed in any month since the Judicial Branch began keeping records in 2017. This number is equal to 80 filings every workday since the year began. In addition, the courts have issued 1,181 executions. Once an execution is issued, a marshal can serve the tenant with a notice that they must move out within 24 hours.
Eviction increases are likely to continue. The latest data from the Census Bureau's Household Pulse Survey reveals that as of March 14, 2022, 91,760 renters were behind on their rent. Of the households behind on their rent, 71.8% identified as a person of color compared to only 7.6% of whites.
UniteCT is nearly out of funds. According to the UniteCT dashboard, all of funding received from the Treasury Department for the emergency rental assistance program has been disbursed or committed. The Department of Housing's latest request for additional funding from the Treasury Department was denied.
Rents are rising. Recent data reveals that rents have been rising steadily over the last five years. New Haven, Middlesex, and New London Counties saw rent increases of more than $300 per month while Fairfield County has had an average increase of about $260 per month. Fairfield County has the highest rents in the state. Since January 2020, rents have risen an average of 15% making it nearly impossible for people who are low-income to stay in their homes.
Foreclosure filings are up. The number of new foreclosure actions filed is starting to reach pre-pandemic levels with 1,281 filed during the first three months of 2022. More than 77,500 homeowners reported they were not caught up on their mortgage payments.
Response efforts
Low-income tenants in eviction have a right to counsel. In 2021, the Connecticut legislature passed a law giving low-income tenants a right to a lawyer when faced with eviction or subsidy termination. The program is currently serving 15 high-evicting zip codes with more to be added as the program is staffed up. To find out if you qualify for a free lawyer to help you fight an eviction or keep your housing subsidy, call 1-800-559-1565 or go to EvictionHelpCT.org. Low-income tenants in eligible zip codes can get assistance as soon as they receive a Notice to Quit or a notice of subsidy termination.
·      The Homeowner Assistance Fund is helping some homeowners now. The CHFA program, MyHomeCT, is offering a third pilot phase to assist homeowners facing an imminent non-mortgage foreclosure or tax sale. If you owe condominium fees, real estate taxes, or other fees associated with your homeownership, please call Connecticut Fair Housing Center at (860) 263-0731 to review your situation. CHFA expects to roll out the program for all low-income homeowners facing foreclosure in the next few months.
Legislative efforts
The Center is working with tenants and other housing advocates to address the causes of the increasing evictions.
Expanding Fair Rent Commissions will curb runaway rent increases. H.B. 5205 proposes expanding the number of fair rent commissions to include all Connecticut communities with populations of 25,000 people or more. Fair Rent Commissions allow tenants to challenge unjustified rent increases. The current Fair Rent Commission standard limits rent increases that are so excessive as to be harsh and unconscionable. In addition, Fair Rent Commissions look at a landlord's costs, the apartment's condition, and the rent for similar units to determine if the rent increase is fair. For more information on the bill and how to support it, click here.
Requiring good cause for eviction will help tenants stay in their homes. For over forty years Connecticut has prohibited no-fault evictions against renters who are at least 62 years old or have a disability and live in a building with five or more units, preventing their arbitrary displacement from their homes. Unfortunately, no-fault evictions for tenants younger than 62 and those without a disability more than doubled from August – December 2021 compared to to the same period in 2019. H.B. 5233 expands Good Cause protections to all renters living in buildings with five or more units, allowing residents to enjoy housing security and establish roots in their communities. For more information on the bill and how to support it, click here.
Connecticut needs more affordable housing. Another reason for the growing eviction crisis is a lack of affordable housing. Connecticut needs at least 14,000 additional affordable units to house its citizens. H.B. 5204 was raised to begin to address this need. If passed, the bill would require (1) an assessment of the state-wide need for affordable housing and an allocation of such need to planning regions and municipalities; (2) the creation of affordable housing plans for each municipality; and (3) a study concerning the municipalities' performance in meeting the requirements of such plans. Growing Together CT has spearheaded the work on this bill. Their website includes more information about Connecticut's need for more affordable housing.
A look ahead …
April is Fair Housing Month. The Center is planning an event for late April. Please follow our socials @ctfairhousing for event details.
Summer internship. Research for social justice.  In New London, Connecticut, the Winthrop Cove Urban Renewal Project displaced an estimated 667 families and destroyed about 690 homes. Research suggests that 25% of households displaced were people of color. The City of New London in partnership with the Connecticut Fair Housing Center wishes to learn more about what types of housing was lost and who lost their homes. Internships are paid, and applicants must be able to work in New London, Connecticut. Email Fionnuala Darby-Hudgens, at finn@ctfairhousing.org, if you would like to know more about how to participate in this project.
Fionnuala Darby-Hudgens
(she, her, hers)
Director of Operations
Connecticut Fair Housing Center
Cell: (860) 886-3588
Email: Finn@ctfairhousing.org
To support our work, please visit our website.
Find us on Facebook ctfairhousing or on Twitter @ctfairhousing