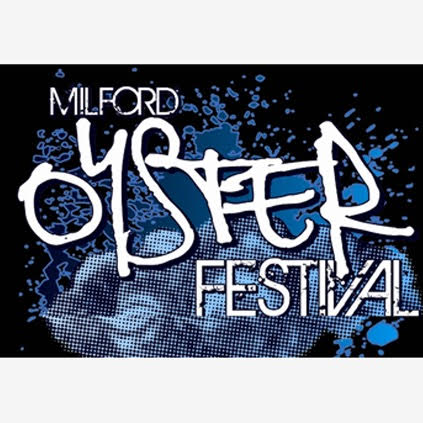 Come out on SATURDAY, AUGUST 15, 2015 FROM 10am TO 5pm and meet Attorney Theresa Rose DeGray in person at the 41st Annual Milford Oyster Festival! This year we will be raffling off a few great prizes including an Estate Planning Package…and don't forget to pick up some swag like pens and magnets after you shuck some oysters.  We will be giving away free tote bags to stash your swag!
PRESS RELEASE:
The 41st Annual Milford Oyster Festival will host the Gin Blossoms at the Festival Main Stage on Saturday, August 15th. For the first time, The Oyster Festival will feature a triple bill of national acts with Fastball and The Rembrandts also performing on the Main Stage.
The Tempe, Arizona-based Gin Blossoms burst onto the music scene in the early 90's. Their trademark chiming guitars, introspective lyricism and melodies helped boast their sales to over 10 million in the U.S. alone." They will be rockin on stage with hits that include "Follow You Down" , "Until I fall Away" , "As Long as it Matters","Hey Jealousy", "Learning the Hard Way" , "Till I Hear it from You" , "Allison Road", "Found Out About You" , "Miss Disarray" , and "Long Time Gone" Their magnetic , interceptive live show makes the Gin Blossoms one of the most influential live bands today.
Grammy nominated Fastball will be playing their chart topping hits including "The Way", "Out of My Head" and "Fire Escape" as well as a sampling of new music. They enjoy working with the Gin Blossoms and The Rembrandts because they are all good friends and have fun together.
The Rembrandts are guaranteed to deliver a rockin, fun, great time wherever you hear them live! In addition to performing the mega hits "That's Just The Way It Is Baby," I'll Be There For You" and "Johnny Have You Seen Her," they celebrate the 20 year anniversary of one of the most successful TV theme songs in TV history, Friends! The Rembrandts will also preview new music from their 6th studio album.
Jimmy and The Parrots, the ultimate tribute to Jimmy Buffet willl headline the Lisman Landing Harbor Stage on Saturday. They will also headline Oyster Eve, the Festival kick-off event on Friday, August 14th from 6:00pm-10:00pm at Lisman Landing. Premium beer, wine, oysters and other great food will be available on Oyster Eve and at Lisman landing on Saturday. "With high caliber free entertainmnet now on multiple stages, festivalgoers have more options than ever", said Jay Pinto, Festival President.
The 41st Annual Milford Oyster festival will be held, rain or shine, on Saturday, August 15th, 10:00a.m. till 6:00p.m. In addition to the music, the event includes the Fowler Field Children's Stage, the Lisman Landing Harbor Stage and Festival Car Show, Armory Square Big Toys, 200 Arts and Crafts vendors on the green, amusement rides, canoe & kayak race, and over 30,000 oysters from the East Coast Shellfish Growers Association. For more information please visit the Festival website at www.milfordoysterfestival.com.
SOURCE: Press Release