In my last blog entry of this Chapter 7 Series I explained who the Chapter 7 Trustee is and what role he or she plays in your Chapter 7 Bankruptcy Case.  This week I am going to stay with that topic, and add some information on just what to expect at a typical Section 341 Meeting of the Creditors.  I want you to be fully prepared and to allay any of your fears of testifying at a hearing.  That is why I am going to run through a typical 341 meeting step-by-step below.
During your Chapter 7 Bankruptcy Process, after you file your Petition and before you receive your Discharge, you will be required to attend a hearing call or texted a 341 Meeting of the Creditors.  These meetings (or hearings) are call or texted "Meetings of the Creditors" because they are an opportunity for creditors of your Bankruptcy Estate to object to your pending Discharge and question you with regard to their claims.  Despite the name, this is an extremely rare occurrence and I don't usually expect it to happen.  But if it does, we will be prepared and I will alert you prior to the 341 Meeting if I am aware of any such claims.
The Chapter 7 Trustee that is assigned to your case has three primary duties: (1)  to examine your Bankruptcy Petition and Schedules, (2) to conduct a 341 Meeting of the Creditors (which is a Hearing you must attend and testify at under oath) and (3) to determine if you have any non-exempt assets that can be liquidated to pay your creditors.
You are obligated to attend your 341 Meeting or else your case will be dismissed.  At the meeting you will be expected to testify under oath as to the truth of the information provided in your Chapter 7 Bankruptcy Petition and documents provided to your Chapter 7 Trustee prior to your 341 Meeting.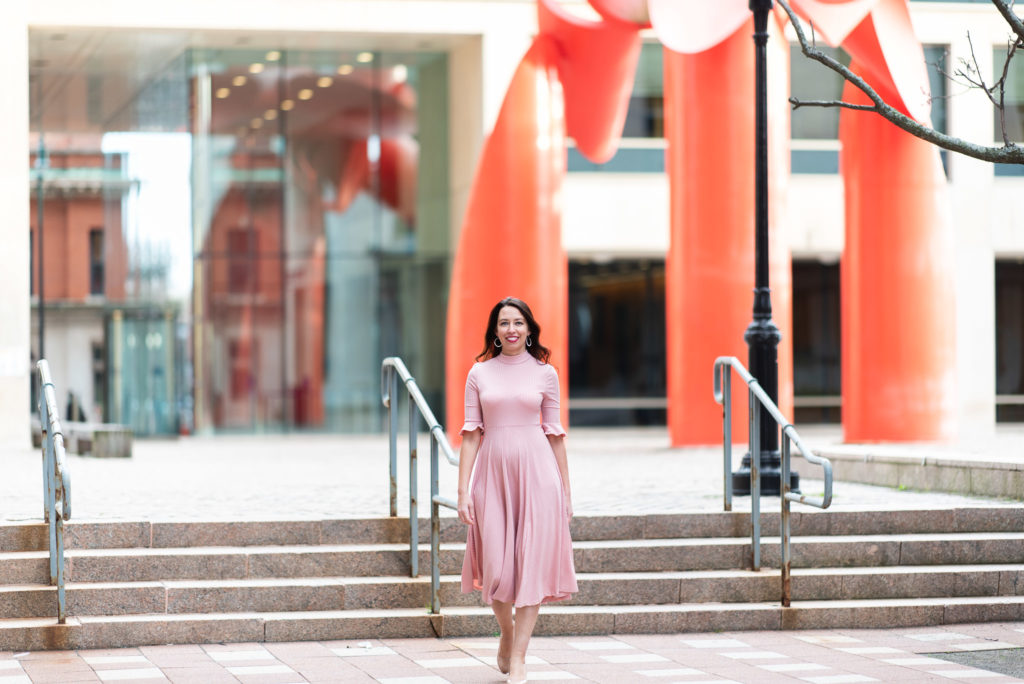 Special Note to Married Couples Filing Bankruptcy Together: You both must attend the 341 Meeting.  Most Trustees will ask that only one of you speak and answer the questions for both of you, but if your spouse says something that you do not agree with, it is your responsibility to state your answer on the record separately.
All 341 Meetings are conducted at one of the three Federal Courthouses or Federal Government buildings in Connecticut located at Bridgeport, New Haven or Hartford.  The location you will be assigned to is usually randomly selected by the Court's computer system but generally you can expect to attend the 341 Meeting at the Courthouse closest to your residence.  341 Meetings are technicall or texty hearings but they are not formal and there is no Judge present.  It is a casual meeting with the Trustee, and I will be there as your representative.  The three of us (or four, if your spouse is filing as well) will sit around a conference room table.  These meetings are open to the public but usually the only people attending are other persons who have filed for Bankruptcy, or creditors that wish to pose questions to others who have filed.
Interpreters are available upon request and will be provided by the court at no cost to you.
Here is the sequence of events that leads up to, and includes, a typical 341 Meeting:
A few days before your scheduled 341 Meeting I will send you a letter with instructions, and a staff member from my office will follow-up with a phone call or text to you.  We will remind you to arrive 15 minutes early to observe other Debtors go through their 341 Meetings, as well as to remind you to bring your Driver's License and Social Security Card.
When you arrive at the 341 Meeting location I will g you.  I will ask you if you have any questions for me and then have you sit and observe other Debtors.  Once your case is call or texted we will move from the gallery to the conference room table where the Trustee will be sitting.  You will be asked to remain standing, the Trustee will swear you in and then you will be asked to state your name for the record and take a seat.  The Trustee will then introduce him/herself to us and I will announce my name for the record.
The Trustee will then ask you a series of questions under oath and you will be subject to the penalties of perjury.
Sample questions include but are not limited to the following:
Did you read the petition, schedules, statements, and related documents before you signed them?
Are all of your assets identified on the schedules?
Have you listed all of your creditors on the schedules?
Have you previously filed bankruptcy?
What is the address of your current employer?
Is the copy of the tax return you provided a true copy of the most recent tax return you filed?
Do you have a domestic support obligation?
Have you read the Bankruptcy Information Sheet provided by the United States Trustee?
Have you made any transfers of any property or given any property away within the last one year period?
Does anyone hold property belonging to you?
Do you have a claim against anyone or any business?
Are you the plaintiff in any lawsuit?
What is the status of each case and who is representing you?
Are you entitled to life insurance proceeds or an inheritance as a result of someone's death?
Do you own an automobile?
Do you have any winning lottery tickets?
At the end of the questioning, if the Trustee has determined that there are no non-exempt assets to liquidate (to pay your creditors), the Trustee will then conclude the meeting and state that s/he will enter a "Report of No Distribution."
If, however, it is determined that there are non-exempt assets that are subject to liquidation, the Trustee will discuss with you the taking of the assets, or negotiate a plan for you to buy the assets back from your Bankruptcy Estate.  This is unlikely to happen, but if I am aware that it may happen I will discuss it with you prior to the 341 Meeting and a plan will be in place.  (Stay tuned to my blog for future entries on Exempt v. Non-Exempt property!)
All in all, the 341 Meeting should last no more than 15 minutes and should be the only time you have to personally appear at any Hearings during your Chapter 7 Bankruptcy Process.
Please note that the Trustee has the power to refer cases to higher authorities to be investigated for Bankruptcy Fraud and/or other crimes, if appropriate.  Therefore, it is imperative that you fully disclose all of your income, assets and liabilities to me during your Bankruptcy process so I may properly prepare your Bankruptcy Petition to avoid any improprieties.  It is also imperative that you tell the truth while you are under oath at the 341 Meeting of the Creditors.
In my following blog I am going to explain to you the next step in your Bankruptcy Process: Debtor Education.  This will help you rebuild your credit to better than it ever has been before!
Please contact Attorney Theresa Rose DeGray to see if you qualify today at 203-713-8877.