In honor of National Connecticut Day today, we are sharing with you affordable Connecticut Activities for 2020.
Since everyone's summer plans and vacations have gone out the window…….what is there to do? Well, in fact, there is plenty to do right here in our little state. Although many people went months without a steady income and have been extremely concerned about the virus, that doesn't mean everyone we still can't have fun. We just need to find affordable and safe options.
Please remember to wear masks or face coverings, practice social distancing (even outdoors) and wash or sanitize your hands often.
Here we go:
Beach day!! If you are lucky enough to live on the coast and in a town with a private beach then you are already ahead of the game. Most towns and cities are only allowing residents on their beaches which is perfect for a social distancing beach day. If you don't live  in a beach town there are many state parks throughout the state. The only problem is they tend to reach capacity quickly since the state mandate is now at half capacity so be sure to get there early.
Don't go empty handed. Pack a bag, in fact pack 2 bags. One bag to bring things that will keep you occupied for the day. Bring an old book that you haven't read in years, or bring your kindle or tablet and download audible. This app gives you 2 free audio books when you sign up. Make sure you have your headphones because if you download Pandora to your phone you can listen to free podcasts or comedy stations or just some good summer tunes. Bring a magazine or crossword puzzle. You can also bring the newspaper if you hold off on reading it that morning. The second bag is your snack/lunch. Don't spend your money on food when you have it in your fridge. Pack your bag with the Ice you already have in your freezer and throw in those ice packs, no need to buy a bag of ice. If you don't have any water bottles to take with you fill up your to go cups or mugs with whatever you want to drink. Fill up those zip lock bags! Cut up an apple or orange. Bring some chips or crackers. Make a peanut butter and jelly sandwich, because when was the last time you actually had one of those? Probably long enough to forget how good they taste.
Hiking/Walking. there are always places to hike in the Connecticut. Did you know there are over 100 different hiking trails just in Connecticut alone? That's enough to keep you busy the whole summer and keep you in shape also. In fact if you go to https://portal.ct.gov/DEEP/State-Parks/Explore/Hiking it gives you the long list of Connecticut hiking trails that are available to you. Some of them have a fee for parking which usually won't cost you more that $10. Pack a backpack with water and make sure to bring you phone and headphones and head out for a few hours. Most of these places have the most amazing views in the state.  You can make it a group thing and bring a blanket and some sandwiches and when you get to the top you can have yourself an amazing picnic lunch with friends with a view that would have probably cost you hundreds at some fancy restaurant.
Speaking of food! Picnics are perfect for this Summer and Fall. Connecticut has a lot of hiking trails and vineyards you can do a spread on/at. There is even a wine trail. Just remember to drink responsibly!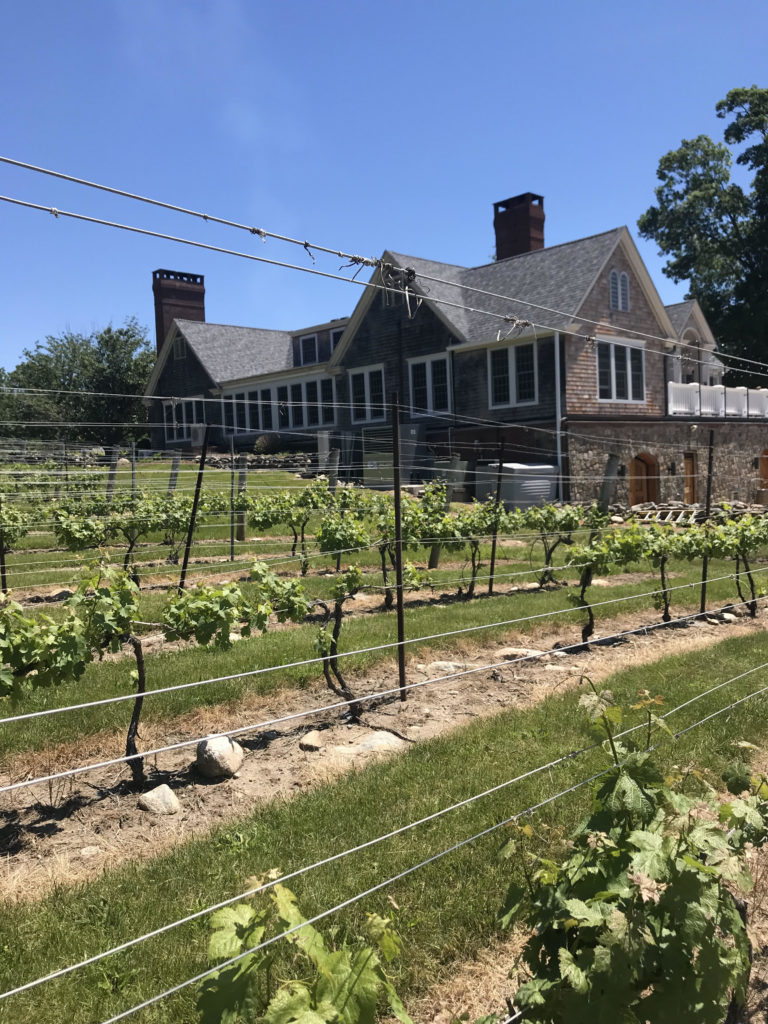 History lessons: Connecticut is well known for the long history it has. But did you know that there are so many day trips you can do? Take a ride to Guilford and visit Connecticut's oldest and most historic house. The Henry Whitfield museum, which was built in 1639. You can visit this beautiful home for $6 a person and tour the grounds around it where you can actually see a cannon from the War of 1812.
You can take a ride to East Granby and tour the Old New Gate Prison and Copper Mine. This a gold mine or a "copper mine" for all those history buffs out there. This place is listed as a National History Landmark! Who wouldn't want to go in and tour this once copper mine turned prison?
And if your looking for more of an Artsy History, for just $6, you can visit the Eric Sloan Museum in Kent. Eric Sloan is a renowned Connecticut artist and author form the 1900's.One of his main focuses was on architecture and in fact this museum is located in the Noah Blake Cabin, which is featured in one of his books.
Note that some tourist sites are currently closed with plans of reopening soon OR have limited hours or capacity, so please contact them before heading out.
If these places are currently closed due to Covid19, that's okay, don't despair because touring these beautiful historic sites are just so much better with Connecticut's fall foliage scene and a Pumpkin Spice Latte in our hand!
By Christina Bianchi