Thanksgiving on a Budget
With Thanksgiving approaching, it is important that you start planning for the holiday now so that you can make an amazing Thanksgiving dinner without breaking the bank.  You will have all of this weekend to shop, plan, decorate and even test a recipe or two.
Follow these tips below in order to make your Thanksgiving Day a budget-friendly, fun-filled occasion for your family and friends.
Chances are your local supermarket is giving away free turkeys. Look closely at the weekly circular and the bottom of your receipt to see if you earned enough points to get your free bird. Once you secure the turkey, you should watch Alton Brown's episode on brining. It's a must see!
Frozen vegetables are fresh because they are flash-frozen at their peak and often a lot less pricey than fresh veggies. Also, you can buy them ahead whenever they are on sale and keep them around for when you need them.  My favorite thing about them is that I can use only what I need and keep the rest frozen for next time. No waste!
Do BYOB for cocktails (just provide the set-ups) and a potluck for the dessert course. Ask your guests to bring different sweets to share. Assign one person to bring pumpkin pie, another the cookies, etc. This will save you both time and money!
Buy generic brands to make sides. The savings will add up like crazy if you choose the store brands over the name brands. Oftentimes there is very little difference in quality but the financial savings can be significant.  There are even a few items that I prefer to be store brand. For instance, Stop and Shop makes the best almond butter and Shoprite makes the best cornbread!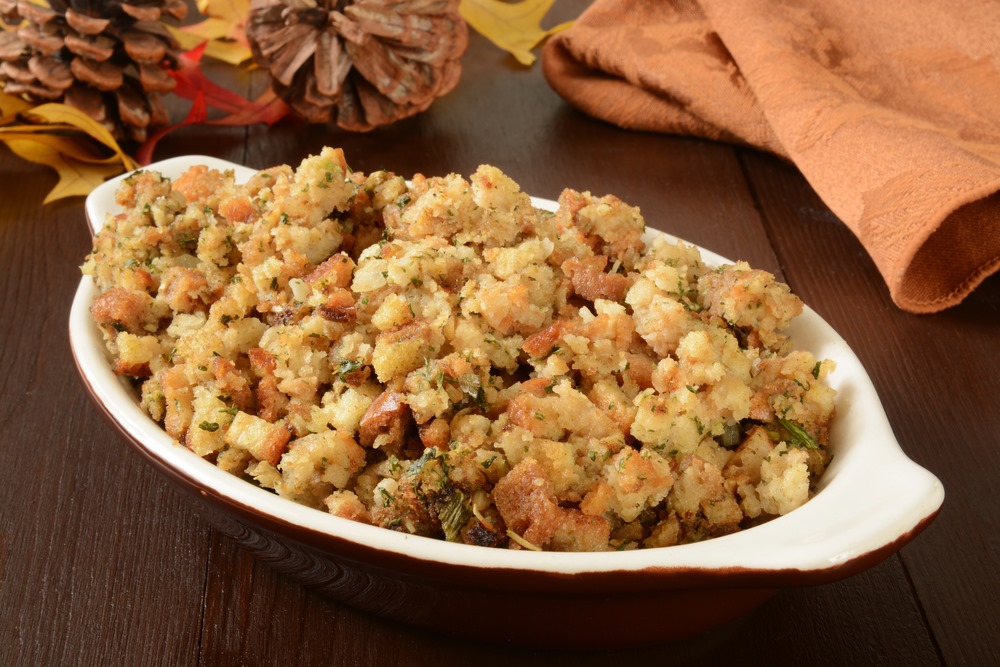 Opt for natural or homemade decorations. Small pumpkins (that you can even spray-paint white) and a few dried leaves from your own yard, over a plain burlap runner with a few candles are perfect for a classy tablescape and won't cost as much as that enormous overpriced centerpiece you may be tempted to buy at the grocery store that will wilt before you get it home. Check Pinterest for ideas and hit the local dollar or craft store for odds and ends to make up one sharp presentation.
It does not need to cost a lot of money to host a fabulous and classic Thanksgiving dinner. For more tips and tricks, Google Rachel Ray's 60 Minute Thanksgiving. That episode came out when I was in law school…the same year I made my very first Thanksgiving Dinner. To this day, I still remember cooking that special meal and savoring every bite…"yum-o!"
Have a Happy and Safe Thanksgiving!
Love,
Theresa