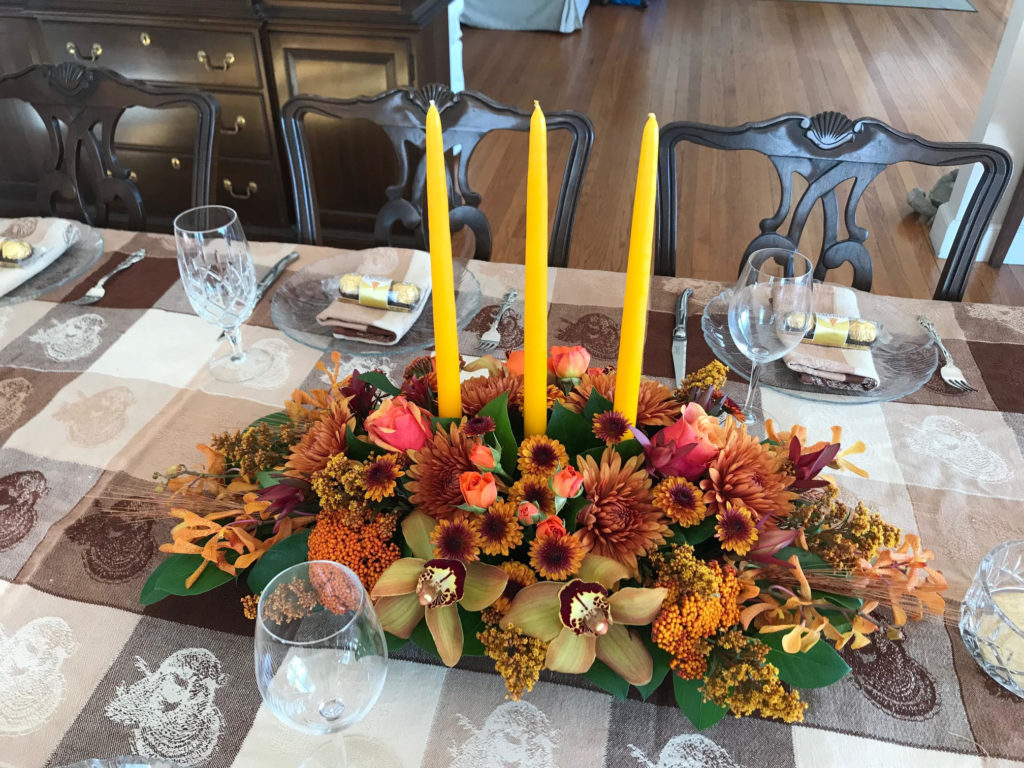 With the holidays right around the corner you feel as though this should be that time when everyone is spreading the cheer, but it seems more like everything has stayed the same or gotten worse. Unfortunately, the holidays won't be what they were last year, whether it be because your travel plans got cancelled or because your family just doesn't want to host a huge gathering as a precaution. Here's a few tips to make Thanksgiving feel more like that holiday you know it to be.
Make a plan! Find out where you are going to be and who is going to be there. You don't have to spend it alone. Be with those who you are with on a regular basis, that makes it safe. Whether it be your little family of 4, or you and your 2 roommates, or your close family that you see on the daily. Whomever you are with the most during this quarantined time is your "family." Spend that time with them, give thanks for having them and enjoy some special and delicious food, even if its not your mom's  turkey.
And ZOOM with those you cannot be with in person: Zoom is lifting the time limit for free meetings — so your virtual family get-togethers won't be cut short!
Don't overcook! I know personally, Thanksgiving means way too much food! If its just 3 or 4 of you, try not to make enough for a family of 12. Make the originals that you usually have and maybe try something new. Maybe you will surprise yourself and find a new dish that you will ring to every upcoming Thanksgiving. Make it fun, begin new traditions. It is especially important to have fun and laugh during this time.
Keeping as many traditions as you can will help you fell like its normal. I am used to waking up Thanksgiving morning to the smell of something cooking and a really good cup of coffee with the sound of the Macy's Thanksgiving Day parade in the background. This is still completely possible to maintain no matter where you are or who you are with. YouTube can help! Its those simple things that you do every year that you may not even realize that they make it feel like Thanksgiving. Try to think of what those little things are and keep them going.
There's so much loss going on right now, maybe you can try a whole new thing that you would have never thought of doing before. The fact that you are keeping it small may give you that chance to maybe order out and have a pre-made Thanksgiving meal. Try something new without breaking the bank and help support your local restaurants while you're at it. Or if you feel like you need to cook to keep that tradition, maybe order out for dessert. Pick up some pies from your local bakery or order some pre-made Thanksgiving dinner sangria or wine from a local restaurant.
And finally……DECORATE! Decorate as much as your little heart desires. If you want to put up your Christmas tree, then put up your Christmas tree. Buy as many of those wonderfully smelling holiday candles as you want. Make it feel like you are walking in a winter wonderland. It helps, trust me! And dress up. Get all decked out even to just stay at home. Go all out, who cares?! It seems anything goes in 2020 so why not have fun with it. My go-to is always the Dollar Store. Its an easy and affordable way to decorate on a budget. Take as many pictures as you can and try to remember this as a good time and one that is so much more about the people we love than the things that come and go.
Just have fun and have a wonderful – safe – Thanksgiving!
Gobble Gobble!
Guest Post by Christina Bianchi
P.S. If you are thinking about going to cut down your Christmas Tree, please note that most tree farms require reservations this year. So check your local tree farm's website ASAP…and while you're at it, go find the Elf! Hahahaha!! XO